Biodegradable Plastics to Have Plentiful Prospects with a Variety of Benefits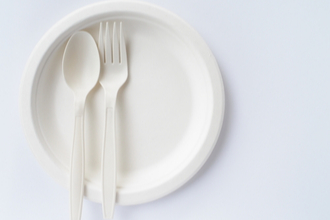 13 Oct
2020
Though plastics have numerous disadvantages and almost everyone is aware, however, it has turned to be an essential requirement in almost every area. In this modern era, durability and ease of work are of more importance than the negative impacts. And, therefore, the versatility of plastics have unfurled its potential in numerous fields including packaging, wearable, automobiles, electronics, furniture, and more. However, the concern regarding its negative impacts is majorly putting barriers on its utilization.
The complete replacement of plastics is still under development for a fact. Nevertheless, the advent of biodegradable plastic has somewhat obstructed the impacts of plastics to a certain extent. Biodegradable plastics are getting highly popular among the industries. No denial, that there are certain issues associated with biodegradable plastics too. However, comparatively, it would help in focusing on the benefits of using bioplastics along with creating awareness regarding its importance and effects on a global scale. In addition, it may lead to a decrease in increasing concerns about global warming and other environmental issues.
Biodegradable plastic is basically a plant-based plastic with less or no harmful effects on the atmosphere. On the other hand, it degrades naturally in base compounds within a reasonable amount of period. Moreover, biodegradable plastic is comprised of molecules that can be easily broken down by the action of micro-organisms.
In the past few years, the adoption of biodegradable plastics has been increased as the trends have shifted towards decreasing the dependence on conventional plastics. The other reason why a number of industries are switching towards bio-based plastic is due to the stringent regulations issued by the government bodies. According to a report published by Allied Market Research, the global biodegradable plastic market is anticipated to reach $4.2 billion, growing at a CAGR of 13.3% from 2020 to 2027. Moreover, there are a variety of advantages associated with biodegradable plastics. The following are some of the major benefits.
Holds back the non-renewable sources of energy
The advent of biodegradable plastics has resulted in the conservation of petroleum materials. Comparatively, the conventional plastics are required to be heated and treated with oil molecules until they turn into polymers. On the other hand, bioplastics are made by natural sources such as crops like corn and sweet grass. This makes the non-renewable sources of energy such as petroleum to be preserved for longer.
Decreases carbon emission
One of the major aspects of using biodegradable plastic is that it offers a substantial decrease in carbon emissions during the industrial process. In addition, the plant-based materials that are used to create biodegradable plastics emit minimal carbon during the composting process.
Consumes a smaller amount of energy
The production of biodegradable plastics needs fewer amounts of energy. In addition, biodegradable plastic does not require fossil fuels during reprocessing. Moreover, the less amount of energy requirement further results in decreasing pollution and environmental impacts.
An Eco-Friendly Solution
For proper breakdown biodegradable plastics are required to undergo composting or recycling. The need to properly dispose of the biodegradable plastic products inevitably diminishes the quantity of waste. In other cases, this waste is sent to landfills to dispose them off. Whereas, in this case, the land areas can be utilized for numerous purposes including agriculture, residence, or industrial applications.
Recyclable
Other than requiring less time to break down, biodegradable plastics are easily recyclable and are non-toxic and chemical less compared to conventional plastics.
Though the biodegradable plastic is still in the infancy phase of the industry life cycle, however, it can be foreseen to witness a great potential in the coming period of time. On the other hand, the government initiatives to eliminate single-use plastic and strict regulatory outlook contrary to the use of conventional plastic products is another major reason responsible for the growing demand for biodegradable plastic. At the same time, the high cost of biodegradable plastic creates a concern, however, the eco-friendly nature and rise in consumer adoption of biodegradable plastics are anticipated to usher a number of opportunities for the industry in the near future.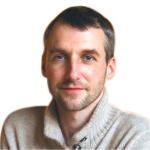 Alex Hillsberg
Chief editor of review team at FinancesOnline
Chief editor of review team at FinancesOnline Alex Hillsberg is an expert in the area of B2B and SaaS related products. He has worked for several B2B startups in the past and gathered a lot of first hand knowledge about the industry during that time.
PREVIOUS POST
Bio Succinic Acid: Unleasing Growth for Future
NEXT POST
Future Of Hydroxychloroquine Drug Amid Controversies And Global Political Pressure
Avenue: Entire Library membership of Allied Market Research Reports at your disposal
Avenue is an innovative subscription-based online report database.
Avail an online access to the entire library of syndicated reports on more than 2,000 niche industries and company profiles on more than 12,000 firms across 11 domains.
A cost-effective model tailored for entrepreneurs, investors, and students & researchers at universities.
Request customizations, suggest new reports, and avail analyst support as per your requirements.
Get an access to the library of reports at any time from any device and anywhere.
Related Post