Biosurfactants - an Emerging Trend Expected to Boost Growth of Overall Surfactants Market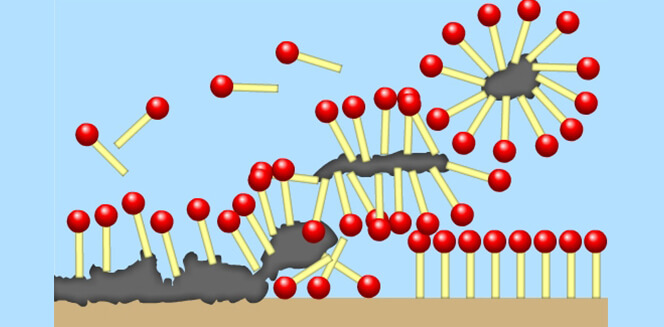 15 Mar
2016
Surfactants are amphiphilic compounds characterized by properties of high wettability, detergency, emulsion, dispersion and stabilization. These properties confer significant ability to reduce the surface and interfacial tensions, which makes it suitable for a range of applications, form everyday tasks such as washing the dishes to advanced oil recovery operations. They have vast practical applications in various industries, such as industrial & institutional cleaners, food processing, oilfield chemicals, agricultural chemicals, textiles, emulsion polymerization and paints & coatings. As per a recent report by Allied Market Research titled "World Surfactants Market- Opportunities and Forecast, 2014 – 2020", the global surfactant industry is estimated to grow at 3.4% CAGR during 2015-2020 forecast period, with global consumption of 17,500 kilo tons in 2014. The majority of this demand was met with surfactants obtained from non-renewable oil based feedstocks. As per the report, the usage of surfactants in food processing industry is estimated to witness maximum growth due to growing use of surfactants as biocides.

The increasing environmental concerns about chemical surfactants has recently resulted in various manufacturers shifting their attention towards microbially derived surface-active compounds, majorly due to their low toxicity and high biodegradability. The application of microbial produced biosurfactants are characterized by their unique ability to interact with hydrocarbons. The market for biosurfactants is fast emerging since they can successfully replace synthetic surface active substances in modern ecologically safe technologies and they are found to have potential applications in environmental bioremediation, food processing and pharmaceuticals. Market players active in food processing and formulation are keenly focusing on developing the properties of biosurfactants such as stabilization, antiadhesive and antimicrobial.

Biosurfactants are expected to gain prominence across consumers with time and would have considerable demand in niche markets. The factors driving the market demand are rising consumer concerns about the materials absorbed into their bodies and the overall ecology.

The key drivers driving the growth of the overall surfactant industry are expanding base of end-use industries in developed and developing nations, majorly for personal care products and household detergents applications.
Strategies adopted by prominent market players in this market include acquisition, agreement, expansion, joint venture and partnership, and massive product launches among others to consolidate their market positions. Some of the key manufacturers extensively profiled in this report are BASF SE, Kao Corporation, Akzonobel N.V., Rhodia S.A., Stephan Company, Evonik Industries AG, Clariant AG, P&G Chemicals, Huntsman International LLC and Lion Coporation. Eswar Prasad
Research Analyst at Allied Market Research
Eswar has more than six years of experience in market research and consulting in chemical and energy domains. He is actively involved in analyzing markets for specialty chemicals, commodity chemicals, bulk chemicals, materials, oil & gas equipment, petrochemicals, power industry, renewable & non-renewable energy and others. He is a part of multiple consult projects, syndicate and customized studies, with active involvement in providing critical business research insights to clients with his industry expertize. He is experienced in planning, commissioning, multi-tasking, and executing projects to attain specific client needs. His strength lies in trend analysis, data forecast, procurement analysis, building analytical models, business consulting and so on.
PREVIOUS POST
Bio Succinic Acid: Unleasing Growth for Future
NEXT POST
Commitment to Innovation Is the Key to Rapid Growth in Industrial Gloves Industry
Related Post