Dedicated sleep centers and research findings to shed new light on sleep apnea diagnostics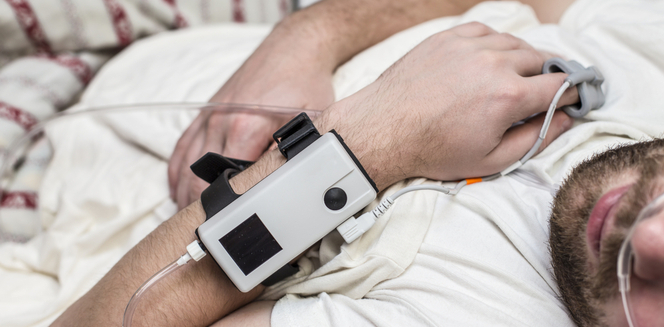 19 Nov
2020
Sleep apnea is one of the major sleep disorders people across the world suffering from and nearly 85% to 90% of the patients remain undiagnosed. There are diagnostics products and treatments available to enable people gain better sleep and regulate breathing during a sleep. Determining the growing issue of sleep-related disorders, a dedicated sleep center has been established to offer in-lab treatments with specialists and advanced technology. Moreover, researchers have made breakthroughs in utilizing already-available devices for detecting sleep apnea and these findings would prove significant in devising new diagnostic tools. The demand for sleep apnea diagnostics would gain momentum in the coming years. According to the report published by Allied Market Research, the global sleep apnea diagnostics market is expected to generate $168 million by 2025. Following are some of the activities taking place across the world.
With an increase in need to treat sleep-related disorders among people, there has been a requirement for a separate sleep center. Taking this rising need into consideration, the South Shore University Hospital (SSUH) from Bay Shore, New York launched a sleep center for treating sleep-related disorders including sleep apnea, insomnia and narcolepsy. Obstructive sleep apnea (OSA) affects nearly 30 million adults of the U.S. In addition, nearly 40% of adults have been suffering from high blood pressure have sleep apnea and nearly 70% people with Type II diabetes have been suffering from OSA. It can lead to stroke or irregular heartbeats.  
Treating this sleep disorder in time is essential to prevent it from affecting health in fatal ways. Donna Moravick, NP, SSUH's Executive Director, outlined that the facility is equipped with a state-of-the-art technology and experienced healthcare personnel to treat people and enable them to get a restful sleep. The center has been accredited by the American Academy of Sleep Medicine and equipped with six sleep specialists offering in-lab treatment for sleep disorders and carrying out in-lab diagnostic sleep studies.
Along with establishing sleep treatment related centers, new devices have been launched to detect comorbid OSA in patients suffering from chronic obstructive pulmonary disease (COPD). The WatchPAT device, which can also detect OSA, has been proved its effectiveness for detection of COPD patients. A wearable device can be worn on wrist, and it is adjoined by a finger probe and snoring sensor. Researchers determined if comorbid PSA was present in patients suffering from COPD based on results from in-laboratory polysomnography (PSG), pulmonary function testing, and WatchPAT diagnostic recordings. Validated data was present for 33 out of 36 patients.
After investigating diagnostic markers for OSA, researchers found that no difference in the apnea-hypopnea index (AHI) between PSG and WatchPAT. Moreover, they evaluated rapid eye movement (REM) and non-REM sleep and found no significant difference in AHI as shown by PSG vs WatchPAT. The WatchPAT was able to overestimate the total sleep time and REM sleep time as well as sleep efficiency in comparison to PSG. This showed that WatchPAT can be utilized for detection of OSA in patients suffering from COPD. Moreover, researchers highlighted that more efforts need to be taken to determine the diagnostic approach for OSA among COPD patients.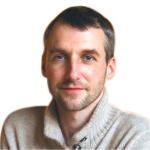 Alex Hillsberg
Chief editor of review team at FinancesOnline
Chief editor of review team at FinancesOnline Alex Hillsberg is an expert in the area of B2B and SaaS related products. He has worked for several B2B startups in the past and gathered a lot of first hand knowledge about the industry during that time.
PREVIOUS POST
Developments in Biomarkers Market Answer Diagnosis Concerns
NEXT POST
Biochips On The Verge To Become Instrumental In Drug Development And Cure Chronic Diseases
Avenue: Entire Library membership of Allied Market Research Reports at your disposal
Avenue is an innovative subscription-based online report database.
Avail an online access to the entire library of syndicated reports on more than 2,000 niche industries and company profiles on more than 12,000 firms across 11 domains.
A cost-effective model tailored for entrepreneurs, investors, and students & researchers at universities.
Request customizations, suggest new reports, and avail analyst support as per your requirements.
Get an access to the library of reports at any time from any device and anywhere.
Related Post