Developments And The Future Of Graphene In The Manufacturing Industry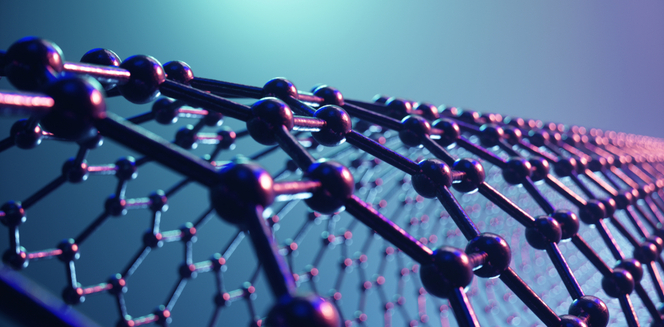 18 Sep
2020
The invention of graphene was a blessing for the manufacturing industry. An atom-thick sheet of graphene is the world's strongest, thinnest, and most conductive sheet. Quickly graphene became a part of manufacturing everything from textiles to automotive. Such graphene-enhanced composite materials have found application in aerospace, mobile devices, clothing, building materials, and many other applications.
This wonder material is on the verge of becoming a part of our daily life. In fact, it is already a vital ingredient in our smartphones, cars, and even masks to prevent Covid-19 infection. According to Allied Market Research, the global graphene market would reach $1.36 billion by 2027, growing at a CAGR of 40.2% from 2020 to 2027. There are hundreds of market players that claim to be in the graphene business. Moreover, dozens of start-ups hope to be a part of graphene manufacturing. There is no shortage of companies in this industry and thus, market players must come up with applications that are never seen before.
Notable developments in the graphene industry
The strongest material has made its way into the paper industry. Using graphene-enhanced receipt paper, a UK-based start-up, Payper Technologies, has introduced a new pay-at-table solution. Using this paper, a user merely needs to place their smartphone on the restaurant bill and a payment screen would appear on-screen within seconds. As per the company's research, around 69% of customers find paying at the end of the meal is the most infuriating experience. Thus, Payper's new payment method aims to offer a seamless experience while dining out.
Versarien, a leading firm that offers creative engineering solutions, recently launched its first graphene-enhanced protective face marks. The company used Polygrene, a new graphene-enhanced polymer for the face masks and the masks are effective against airborne bacteria and said to be beneficial to minimize the spread of viral infection. 
Being the stronger material, it was no surprise that it made its way into manufacturing vehicles and bicycles. Good year, recently announced that it has new bicycle tires using graphene technology. These tyers are suited for road racing, triathlon, and time trial, where fast speed is the prime requirement.
The wonder material and its applications are gaining more and more attention in the corporate and academic world. In the future, we would witness the use of graphene in medical sensors, developing computer chips for fast computing, and even water purification. What's more, graphene is on the verge of replacing silicon altogether in the electronics industry.
Graphene's lightweight and super strength drive its ever-increasing demand. The production of goods and parts that utilize graphene along with polymers and plastic has created new industry standards for everything from wind turbines to bicycle tires.
The research regarding the use of graphene for 3D printing is in process. As the demand for 3D printing has been increasing with each year, the demand for graphene as a building material is bound to rise. Scientists have succeeded in using graphene for 3D to print simple objects to complex structures. Thus, it is safe to say that graphene would be the future of industrial development.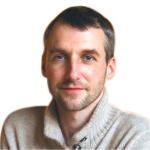 Alex Hillsberg
Chief editor of review team at FinancesOnline
Chief editor of review team at FinancesOnline Alex Hillsberg is an expert in the area of B2B and SaaS related products. He has worked for several B2B startups in the past and gathered a lot of first hand knowledge about the industry during that time.
PREVIOUS POST
Bio Succinic Acid: Unleasing Growth for Future
NEXT POST
New Product Arrival and Service Enhancements to Thrive the Demand for Antiviral Coating Solutions
Avenue: Entire Library membership of Allied Market Research Reports at your disposal
Avenue is an innovative subscription-based online report database.
Avail an online access to the entire library of syndicated reports on more than 2,000 niche industries and company profiles on more than 12,000 firms across 11 domains.
A cost-effective model tailored for entrepreneurs, investors, and students & researchers at universities.
Request customizations, suggest new reports, and avail analyst support as per your requirements.
Get an access to the library of reports at any time from any device and anywhere.
Related Post