Get Rid of the Tattoos in Less Complicated Ways; Effective Tattoo Removal Treatments to Thrive the Field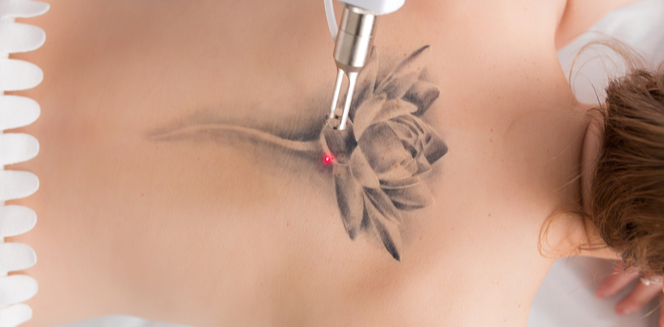 19 Nov
2020
Realizations are always different and tattoos are somewhat the same. People get tattoos for different reasons, be it personal, or trending. And, likewise, just as many reasons people also want to get rid of tattoos sometimes. Even though tattoos are permanent, removing them is only to an extent.
As technology has been advanced, there are a number of ways available nowadays to remove tattoos including laser procedures, creams, surgical processes, and others. Lasers procedure is highly getting popular and have replaced other tattoo-removal methods. Known for its effectiveness with colors, laser tattoo removal have fewer treatments. On the other hand, tattoo removal creams are also wide-spreading. However, consulting a dermatologist should always be considered before tattoo removal treatment.
Since the incidences of tattoo removals have been increased, the market players have focused on introducing the latest technologies and less-painful ways for tattoo removals. Furthermore, market players are adopting numerous strategies and coming up with the latest products in order to boost the market. And, new product launch is amongst the most trending strategies followed in the industry.
Recently, Deleted Scene Tattoo Removal, a Hatboro-based laser tattoo removal provider, has announced to provide advanced laser tattoo removal and altering with industry-leading Astanza Duality laser. In addition, the Astanza duality is intended to remove a broad range of tattoo pigments with safety and effectively from all skin types.
At the same time, tattoo removing creams are highly attracting the clients as a less painful solution. INKOLOGY, an innovative treatment providing company has introduced its advanced tattoo removal cream. The cream is FDA approved and medically proven. The cream offers a painless solution by penetrating deep into the dermis and helping the ink fade away progressively from the inside. Moreover, as the number of tattoo removal processes is increasing, the company players are also initiating to bring effective solutions.
According to a report published by Allied Market Research, the global tattoo removal market is estimated to reach $795 million by 2027 from $478 million in 2019. The adoption of the laser tattoo removal procedure is highly increasing. On the other hand, the growth in preferences for less invasive techniques and a surge in public awareness for tattoo removal processes are the key factors driving the growth of the market. At the same time, the changing lifestyle as well as fashion trends have further elevated the demand for tattoo removal treatments.
The wide availability of tattoo removal creams and innovative multicolor tattoo removal equipment are other elements that proliferate the market growth. Moreover, further advancements in technology such as the advent of intense pulsed light therapy anticipates to usher a plethora of opportunities for the market players. Nevertheless, the growing market activities and novel strategies followed by the industry players are expected to expand the growth prospect. All these aspects would assist the market to grow exponentially in the coming years.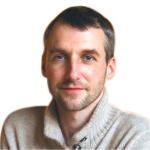 Alex Hillsberg
Chief editor of review team at FinancesOnline
Chief editor of review team at FinancesOnline Alex Hillsberg is an expert in the area of B2B and SaaS related products. He has worked for several B2B startups in the past and gathered a lot of first hand knowledge about the industry during that time.
PREVIOUS POST
Developments in Biomarkers Market Answer Diagnosis Concerns
NEXT POST
Dedicated sleep centers and research findings to shed new light on sleep apnea diagnostics
Avenue: Entire Library membership of Allied Market Research Reports at your disposal
Avenue is an innovative subscription-based online report database.
Avail an online access to the entire library of syndicated reports on more than 2,000 niche industries and company profiles on more than 12,000 firms across 11 domains.
A cost-effective model tailored for entrepreneurs, investors, and students & researchers at universities.
Request customizations, suggest new reports, and avail analyst support as per your requirements.
Get an access to the library of reports at any time from any device and anywhere.
Related Post