GorillaPods: Redefining Photography and Video Making with Infinite Possibilities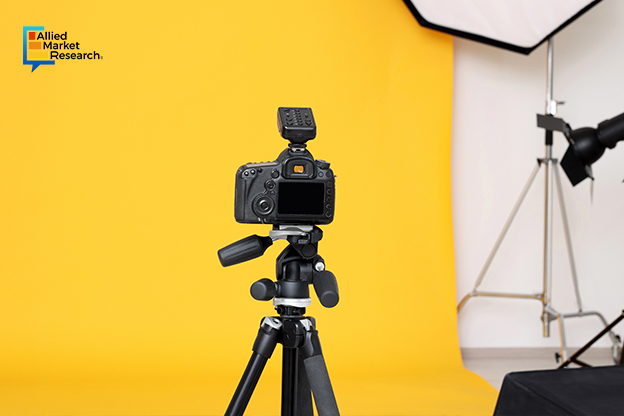 8 Nov
2023
Nowadays, vlog-making, photography, and filmmaking have gained huge popularity as professions and interesting hobbies among individuals globally. However, for daily vloggers or filmmakers, stability is important to capture perfect shots. GorillaPod is a revolutionary invention that has fulfilled the emerging demands of photographers and vlog makers. Unlike traditional tripods, it is highly flexible, compact, reliable, cheap, and extremely versatile. In the last few years, GorillaPod has transformed the way photographers shoot and provided a new perspective for creative possibilities. This article delves deep into the various uses of GroillaPod and the contribution of leading market players shaping the GorillaPod Market. 
Versatile uses of GorillaPod:
Over a couple of years, GorillaPod has showcased its promising value among big-time vloggers, for, example, Casey Neistat, a famous American-based YouTube personality. GorillaPod has become a brand, designed by Joby, a renowned company known for its innovative camera accessories. The feature that makes GorillPod a distinct tripod is its structure. GorillaPod comprises a series of connected ball-and-socket joints that provide exceptional flexibility and grip. The flexible legs of GorillPod allow photographers and vlog makers to capture shots from any angle, whether they need to shoot from low to the ground or wrap it around a tree branch for an overhead shot. 
Moreover, GorillaPods are ideal for on-the-go photographers as they are lightweight, compact, and can easily fit in a backpack or camera bag. Additionally, for taking stable shots in uneven or challenging terrain such as in rocks, or sand, GorillaPods can be smoothly adjusted, which would be difficult in the case of traditional tripods. For daily vloggers or selfie-loving persons, GorillaPod can act as a handy tool as it can be wrapped around objects to create an impromptu tripod for recording videos or taking stable self-portraits.
Most interestingly, nowadays, timelapse photography is a new trend. To create captivating timelapse sequences, photographers need a steady camera. GorillaPod can securely hold a camera in a place for hours, helping professionals to capture stunning timelapses. Furthermore, for macro photographers, GorillaPod can be a boon, as it offers high-level stability to capture sharp and detailed close-ups. 
Today, Gorillapods has also gained people's attention as a perfect iPad holder or stand. It can hold the iPad in both horizontal and portrait orientations. Its flexible legs allow individuals to type, read, and make videos according to their convenience. 
Mergers and acquisitions:
The GorillaPod market has undergone a series of mergers and acquisitions among leading market players to foster competitive insights. A notable example is the acquisition of JOBY and Lowepro, leading photography brands, by Vitec Group, a leading manufacturer of hardware and software for the film industry. With this acquisition, the Vitec Group would strengthen its position in the fastest-growing iPhonography and vlogging markets by providing innovative photography accessories such as GorillaPods. 
Similarly, DayMen Group, a leading manufacturer and distributor of top-quality electronic protective accessories, announced its acquisition of JOBY, a San Francisco-based provider of iconic photo, mobile, and lighting products. This acquisition would benefit the companies to expand their product lines and distribution networks globally. 
To sum up, in the coming years, the growing advancements in smartphone camera technology may drive the global GorillaPod market with immense growth opportunities. Moreover, the rising usage of action cameras in filmmaking in extreme environments may skyrocket the demand for GorillaPods in the forthcoming era.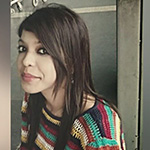 Koyel Ghosh
Author's Bio- Koyel Ghosh is a blogger with a strong passion and enjoys writing in miscellaneous domains, as she believes it lets her explore a wide variety of niches. She has an innate interest in creativity and enjoys experimenting with different writing styles. A writer who never stops imagining, she has been serving the corporate industry for the last five years.
PREVIOUS POST
Asia-Pacific becoming pillars for the growth of Global Baby Diapers Market
NEXT POST
Innovations in the Global Horse Betting Industry
Avenue: Entire Library membership of Allied Market Research Reports at your disposal
Avenue is an innovative subscription-based online report database.
Avail an online access to the entire library of syndicated reports on more than 2,000 niche industries and company profiles on more than 12,000 firms across 11 domains.
A cost-effective model tailored for entrepreneurs, investors, and students & researchers at universities.
Request customizations, suggest new reports, and avail analyst support as per your requirements.
Get an access to the library of reports at any time from any device and anywhere.
Related Post