Launch Of Improved NB-IoT Chipsets Opens New Opportunities In The Asian Market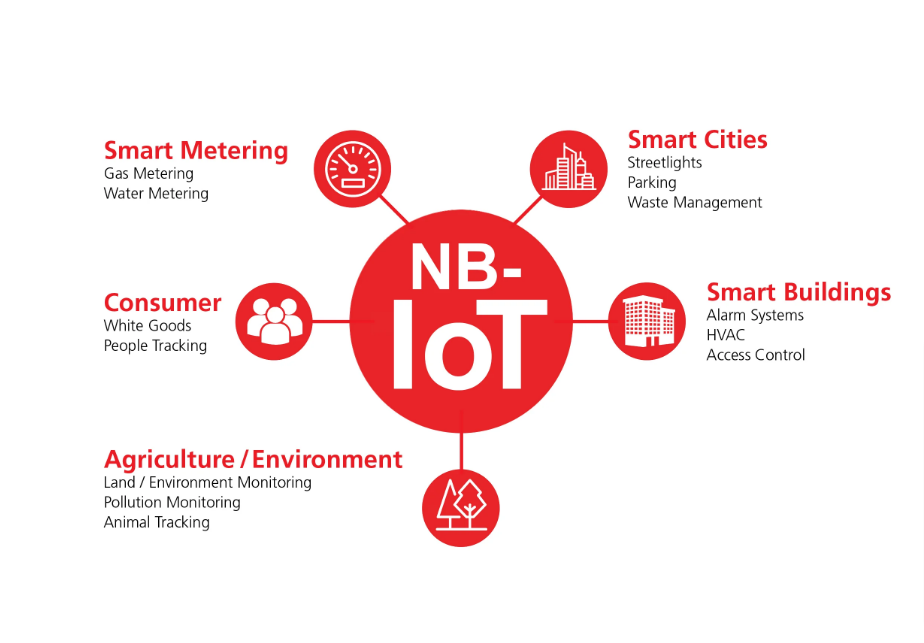 24 Nov
2021
Narrowband Internet of Things (NB-IoT) technology is developed to allow a wide range of new IoT devices and services and improve power consumption of user devices, spectrum efficiency, and system capacity. More importantly, NB-IoT technology can offer the device a battery life of more than 10 years. In short, NB-IoT improves the power consumption of the user expedients, volume efficiency, and system size, especially in the deep coverage areas. Thus, the development of the NB-IoT chipset is the most exciting project in the semiconductor industry.
According to Allied Market Research, the global narrowband IoT (NB-IoT) chipset market is expected to reach $22.10 billion by 2030, growing at a CAGR of 52.1% from 2021 to 2030. The increase in adoption of IoT devices and rise in penetration of cellular IoT networks drive the growth of the global NB-IoT chipset market. The rapid launch of market players has created new opportunities in the market.
Launch of new and improved NB-IoT chipset
Recently, the Indian Institute of Technology Hyderabad and WiSig, an Indian startup that develops 5G mobile communication products launched Koala, an NB-IoT system on a chip. This machine-type communication (MTC) technology would enable low-bit rate IoT applications that demand long-range and have a battery life of up to 10 years.
Koala chips will be useful for a variety of applications including smart meters, machine-to-machine connectivity, sensor connectivity, Industry 4.0, digital healthcare, and asset tracking. The chipset support 3GPP Rel-13/14 compliant NB-IoT modem along with integrated baseband and radio, GPS functionality for location tracking, and an application processor.
Similarly, Sony, a leading provider of cellular IoT chipsets, has launched its dedicated NB-IoT chipset, Altair ALT1255. The chipset is developed with integrated SIM, rich application layer, user MCU, and GSM/GPRS fallback modem. Sony has developed the chipset that has the potential to develop low-power, cost-sensitive connected devices to monitor, control, and manage critical infrastructure, logistic trackers, medical devices, and a variety of LPWA applications at a global scale.
Futuristic applications of NB-IoT chipset and devices
NB-IoT chipsets can be used to monitor gas and water meters in remote rural and deep underground locations as they offer good network coverage and penetration.
NB-IoT chipset can control several systems including street lighting. Moreover, they can identify free parking spaces, and keep track of road conditions and environmental conditions.
NB-IoT-connected sensors and systems can solve several smart building maintenance issues and can be used to perform automated tasks such as light and heat control. Moreover, they can work as a backup option for broadband connections.
 NB-IoT chipsets find application in agriculture as well. They can alert farmers about livestock's movement in the field and can continuously monitor their temperature, along with keeping track of humidity of soil and weather conditions.
NB-IoT chipsets offer a wide range of connectivity and thus, they are ideal for wearable devices and animal tracking.
NB-IoT can be used in the healthcare industry for monitoring patients suffering from chronic diseases such as Alzheimer's disease.
The rapid launch of improved NB-IoT chipsets and increasing demand for them have created some lucrative opportunities for the market players in the NB-IoT market. While the cost of the chipsets is still an issue, the applications would find a better audience in the future.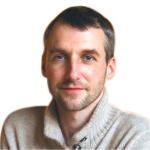 Alex Hillsberg
Chief editor of review team at FinancesOnline
Chief editor of review team at FinancesOnline Alex Hillsberg is an expert in the area of B2B and SaaS related products. He has worked for several B2B startups in the past and gathered a lot of first hand knowledge about the industry during that time.
PREVIOUS POST
"What's in STORE for Real Time Locating Systems?"
NEXT POST
Interactive Whiteboard has become a Widespread Piece of Educational Technology in the Digital World
Avenue: Entire Library membership of Allied Market Research Reports at your disposal
Avenue is an innovative subscription-based online report database.
Avail an online access to the entire library of syndicated reports on more than 2,000 niche industries and company profiles on more than 12,000 firms across 11 domains.
A cost-effective model tailored for entrepreneurs, investors, and students & researchers at universities.
Request customizations, suggest new reports, and avail analyst support as per your requirements.
Get an access to the library of reports at any time from any device and anywhere.
Related Post