Robotics and Automation Actuators Industry: Explore the Variety of Applications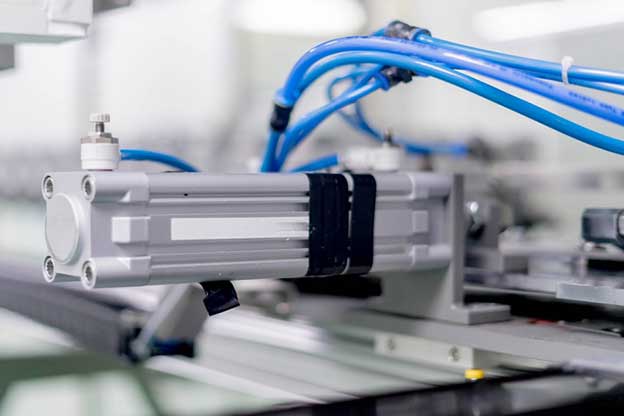 25 May
2023
Actuators for robotics and automation are devices specifically designed to control and manipulate the movement or operation of robotics and automated systems. These actuators are essential components that allow for precise and controlled motion in a variety of robotic applications. The robotics and automation actuators industry is witnessing growth due to the growing trend of industrial automation across various sectors, the rising need for precise and accurate movement in robotics and automation applications, and advancements in sensor technologies, such as proximity sensors, force sensors, and position sensors.
There are two types of actuators utilized in the robotic and automation sectors:
Based on the linear motion:
Linear actuators: These actuators in robotics are utilized for arm extension and movement towards the forward or backward direction. Such movements are activated by connecting the lever arm to the active end of the actuators. These actuators are utilized in several applications in the robotic sector.
Solenoid actuators: These are specialized linear actuators with an electromagnetically activated solenoid latch. They are widely used for monitoring the motion of the robot and executing different activities such as latch, start & reverse, push switch and many more solenoids that are mainly utilized in the applications of valves, push switches, latches, and locks which can control through an external microcontroller.
Based on the rotational motion:
Servo actuators: The actuators that use servo motors to control precise movements based on feedback signals. The benefits of servo actuators include high precision, quick response, and the ability to maintain a desired position or follow a desired trajectory with accuracy. They are appropriate for robotic arms, CNC machines, and automated assembly lines that require smooth and controlled motion.
DC motor actuators: These actuators provide simplicity, versatility, and cost-effectiveness in various applications. They are relatively simple to control and can easily integrate into various systems. In comparison with servo or stepper motor actuators, they may require additional circuitry or control algorithms for precise position control.
Stepper motor actuators: These actuators are useful in assisting with recurrent rotating operations within robots. Stepper motor actuators provide several advantages, including high torque at low speeds, ease of control, and precise positioning.
Robotics and automation actuators have a variety of applications across a wide range of industries and sectors. They play a crucial role in enabling precise motion and control in various automated systems. Here are some applications of robotics and automation actuators:
Automotive Industry: Actuators are used in a variety of applications in the automotive industry, including robotic welding, painting, and assembly. They allow for precise control of robotic arms and other automated systems employed in the manufacturing process.

Logistics and Warehousing: Actuators are used in robotic palletizing and depalletizing operations, as well as automated material handling systems and conveyor systems. They improve efficiency and reduce labor requirements by facilitating the movement, sorting, and stacking of goods in warehouses and distribution centers.

Construction and Heavy Machinery: Actuators are used in construction equipment and heavy machinery to control excavator arms, crane operations, and earthmoving equipment. Because of their high force capabilities, hydraulic actuators are commonly used in these applications.

Aerospace and Defense: Aerospace and defense industries use actuators for tasks, such as aircraft control surfaces (e.g., ailerons, elevators, and rudders), missile guidance systems, and unmanned aerial vehicles (UAVs). In critical aerospace applications, they provide precise and dependable motion control.

Healthcare and Medical Robotics: Medical robotics applications such as surgical robots, rehabilitation robots, and exoskeletons rely heavily on actuators. They allow precise and controlled movement during surgical procedures, patient rehabilitation, and mobility assistance.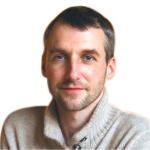 Alex Hillsberg
Chief editor of review team at FinancesOnline
Chief editor of review team at FinancesOnline Alex Hillsberg is an expert in the area of B2B and SaaS related products. He has worked for several B2B startups in the past and gathered a lot of first hand knowledge about the industry during that time.
PREVIOUS POST
"What's in STORE for Real Time Locating Systems?"
NEXT POST
Increasing Demand for Fuel-Efficient, High-Performance, and Low-Emission Vehicles Fuels the Automotive Battery Thermal Management System Industry
Avenue: Entire Library membership of Allied Market Research Reports at your disposal
Avenue is an innovative subscription-based online report database.
Avail an online access to the entire library of syndicated reports on more than 2,000 niche industries and company profiles on more than 12,000 firms across 11 domains.
A cost-effective model tailored for entrepreneurs, investors, and students & researchers at universities.
Request customizations, suggest new reports, and avail analyst support as per your requirements.
Get an access to the library of reports at any time from any device and anywhere.
Related Post