Technological Advancements in Vehicle Batteries to Promote the Power Electronics for Electric Vehicle Industry
15 May
2023
In the last 50 years, the field of power electronics has expanded greatly. "Power electronics" refers to the technology used to control and transfer electrical energy between various electric vehicle systems, such as the motor, battery, and other systems. Usually, the power electronics system consists of parts like inverters, motor controllers, and DC-DC converters that are made to effectively convert electrical current and regulate its flow between these parts.  
Electric vehicle power electronics will be in high demand over the next decade, especially in the BEV car market. Because the main goal of the power electronics in electric vehicles is to assure the best possible performance and efficiency of the vehicle while enhancing the range and lowering the cost of operation, since it directly affects the effectiveness, affordability, and growth of electric vehicles, the development of power electronics for them is essential to their ongoing development and adoption.  
As per a recent report published by Allied Market Research, the global power electronics for electric vehicle market is estimated to portray a noteworthy CAGR from 2019 to 2026. Increased demand for battery-powered energy-efficient devices, government authority to stabilize environmental pollution and vehicle emissions, are the main factors driving the power electronics for electric vehicle market growth.  
Recent Developments:
Recent developments in power electronics for EVs include improvements in power density, efficiency, and cost. For instance, WBG (wide-bandgap) semiconductors such as silicon carbide (SiC) and gallium nitride (GaN) are being used to make power electronic components more reliable, efficient, and compact than traditional silicon-based devices. 
For the past 20 years, Si IGBTs have overpowered the medium-to-high power device range, including in EV power electronics, but a new generation of WBG (wide bandgap) materials like SiC and GaN, is starting to overtake them. As smaller and higher power-density modules operate at higher temperatures, this will essentially affect the design of new power devices, including the packing materials. The adoption of SiC MOSFETs is the primary theme of the mid-term viewpoint and will expand quickly to survey market revenue.  
GaN is operating two orders of magnitude below its theoretical limits, reflecting enormous long-term potential, while the execution gap between theoretical and demonstrated SiC MOSFETs is typically less than an order of magnitude, indicating some room for improvement. GaN's adoption in EVs depends on this, as its commercialization is currently restricted by its voltage operation and low power due to technological immaturity. Presently, the cost of bulk Gan is expensive, but as soon as the first 600 V GaN inverters start to emerge, Gan-on-Si will be used initially. 
Despite operating at much lower power levels than inverters, OBCs, and DC-DC converters will still benefit from and adopt WBG semiconductors at a similar rate. Along with boosting overall power density, higher efficiency enables faster battery charging from the OBC and less energy loss when charging low-voltage batteries (via the converter), which extends the range. Because DC-DC converters and OBC require voltage and less power than inverters, it is forecasted that the GaN market will access it slightly earlier.  
Overall, the market for power electronics for electric vehicles has created a benefit from technological developments in vehicle batteries and R&D activities have made them more compelling and reliable.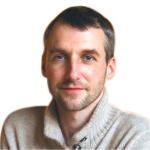 Alex Hillsberg
Chief editor of review team at FinancesOnline
Chief editor of review team at FinancesOnline Alex Hillsberg is an expert in the area of B2B and SaaS related products. He has worked for several B2B startups in the past and gathered a lot of first hand knowledge about the industry during that time.
PREVIOUS POST
"What's in STORE for Real Time Locating Systems?"
NEXT POST
The Logistics Robotics Revolution: Enhancing Efficiency and Expanding Possibilities
Avenue: Entire Library membership of Allied Market Research Reports at your disposal
Avenue is an innovative subscription-based online report database.
Avail an online access to the entire library of syndicated reports on more than 2,000 niche industries and company profiles on more than 12,000 firms across 11 domains.
A cost-effective model tailored for entrepreneurs, investors, and students & researchers at universities.
Request customizations, suggest new reports, and avail analyst support as per your requirements.
Get an access to the library of reports at any time from any device and anywhere.
Related Post