Tentative Trends to Watch Out for in The World Salicylic Acid Market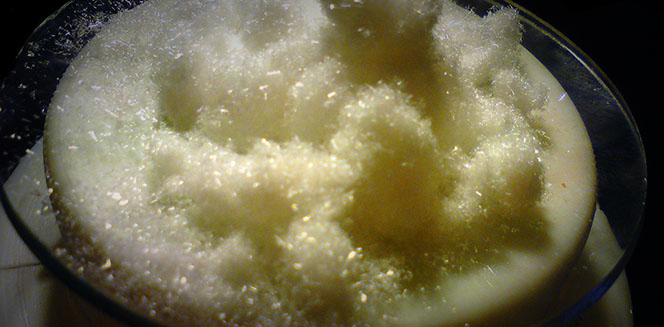 24 Oct
2016
One thing that people really do care about is their overall appearance and well-being. The salicylic acid market seems to have a generic solution to the daily woes of global population. The sole product offered by the industry finds a diverse set of applications in end-industries such as pharmaceuticals, skin care, hair care, and food & beverages. This crystalline organic acid is naturally obtained from the layer under the bark of the willow tree. The product is highly acclaimed for its keratolytic, anti-inflammatory, fungicidal, comedolytic, and antimicrobial properties. It is extensively used as an active ingredient in antiseptics, disinfectants, pain relievers, wart removers, and food preservatives, apart from its availability in topical application formats. However, the impact of the coinage 'wonder drug' weakens if its applications remain limited to those that are already known. In recent past, intensive research by drug developers have stretched the band of possibilities for global salicylic acid market.
Salicylic Acid: Market beyond the wonder drug
Researchers at the Gladstone Institutes found a new pathway by which salicylic acid stops inflammation and cancer. The study titled 'Salicylate, Diflunisal and Their Metabolites Inhibit CBP/p300 and Exhibit Anticancer Activity' concludes that both salicylic acid and diflunisal suppress two key proteins that control protein levels that cause inflammation or are involved in cell growth. provides the first concrete demonstration that both p300 and CBP can be targeted by drugs.
Eric Verdin, M.D., associate director of the Gladstone Institute of Virology and Immunology said, "Salicylic acid is one of the oldest drugs on the planet. Uncovering this pathway of inflammation that salicylic acid acts upon opens up a host of new clinical possibilities for these drugs."
"The ability to repurpose drugs that are already FDA approved to be part of novel therapies for cancer patients is incredibly exciting," noted Stephen D. Nimer, M.D., director of Sylvester Comprehensive Cancer Center. "We have conducted a clinical trial of salicylic acid in patients with hematologic cancers and found it to be safe."
Other possible clinical applications for salicylic acid include other forms of cancer, type 2 diabetes, inflammatory diseases, and even neurodegenerative disorders, such as Alzheimer's disease.
Supply-chain environment and existing competition
The salicylic acid market is highly fragmented when it comes to the demand channels. With regard to this wide range of application segments, the functioning of an efficacious distribution network is more than obvious for successful business operation. More than 82, 000 tons of salicylic acid were supplied on a global scale in 2015. Production of acetylsalicylic acid, more commonly known as aspirin, and other related salicylates for the pharmaceutical segment currently accounts for 49.1% of market by volume. The skin care segment was estimated to be 18,849 tons in 2014.
In spite of these projected figures, there exists a constricted supply scenario for raw materials. The extensive processes of its commercial production are owned or patented by leading chemical companies. This restricts the option of backward integration for end-users, and correspondingly places the suppliers in a position to cast heavy bargains.
Products that exhibit best market performance face strong competition with commercial substitutes. For instance, beta hydroxy acid, is commonly used in skin care products for treating acne and oily skin, competes with benzoyl peroxide. Similarly, Aspirin also competes with Advil. Although, salicylic acids win the cut-throat struggle owing to their comparatively milder side-effects it has on the user.
The salicylic acid market growth stance
According to a recent report by Allied Market Research, the world salicylic acid market accounted for $314 million in 2014. Pharmaceuticals dominated the world salicylic acid market with 60.28% in terms of revenue by generating $189 million in 2014. Asia-Pacific salicylic acid market was valued at $82 million in 2015. Pharmaceuticals salicylic acid market is expected to grow at a CAGR of 5.5% during 2014-2022 to reach $290 million by the end of 2022. Asia-Pacific is expected to grow at a high CAGR of 6.6% from 2016 to 2022. North America is the second most attractive market for new entrants in the salicylic acid market, which is expected to grow at a CAGR of 5.9% throughout the forecast period.
Consumer preference swings towards over-the-counter (OTC) drugs from prescription drugs. OTC pharmaceutical grade salicylic acid market accounted for $26 million in 2014. The general belief that drives this shift is that all OTC drugs are FDA approved for safety of non-administered consumption. Emerging conflict over this very fact is expected to restrain year-on-year growth of OTC pharmaceutical grade salicylic acid in near future.
The major threat to skin care segment is from the popular entry of bio-based products. People have begun considering the damage caused from long-term exposure to chemicals, thus opting for what can be called as a paleo diet for their skin. However, given the unmatched speed of skin repair performed by salicylic content in certain cosmetics, the market only aims to grow at a CAGR of 8.7% during 2016-2022 which will be the highest among all application segments.
Agility in business expansion activities, aided by pertinent market intelligence, will continue to benefit stakeholders with huge profit margins. On the other hand, investors need to be on constant watch for latest developments in all verticals to tap right opportunities, at the right time. Eswar Prasad
Research Analyst at Allied Market Research
Eswar has more than six years of experience in market research and consulting in chemical and energy domains. He is actively involved in analyzing markets for specialty chemicals, commodity chemicals, bulk chemicals, materials, oil & gas equipment, petrochemicals, power industry, renewable & non-renewable energy and others. He is a part of multiple consult projects, syndicate and customized studies, with active involvement in providing critical business research insights to clients with his industry expertize. He is experienced in planning, commissioning, multi-tasking, and executing projects to attain specific client needs. His strength lies in trend analysis, data forecast, procurement analysis, building analytical models, business consulting and so on.
PREVIOUS POST
Bio Succinic Acid: Unleasing Growth for Future
NEXT POST
Nanomaterials Manufacturers Prioritize Workforce Safety and Product Durability

Related Post