The travel insurance industry has experienced growth due to an increase in various types of travelers, including families, senior citizens, and business travelers.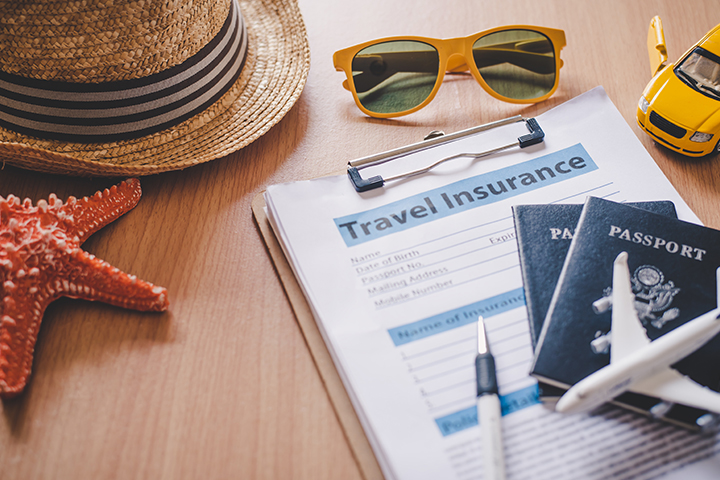 10 Mar
2023
The demand for travel insurance has risen as the tourism sector expands significantly, due to factors like rising disposable income, extensive media coverage of several vacation types, convenient online travel bookings, and improved package holidays. Travel insurance plans provide coverage for a variety of potential concerns that travelers may encounter, regardless of whether they are traveling domestically or internationally; these concerns include medical expenses, trip cancellation, stolen or lost luggage, and the ability to replace lost passports. This policy becomes effective from the time of departure until the time the insured person returns.
According to a recent report by Allied Market Research, the global travel insurance market is expected to show a noteworthy CAGR from 2022 to 2031.
Europe Travel Insurance:
Europe is anticipated to be the largest market for travel insurance, owing to the increasing demand for travel and tourism in the region. With some of the most iconic cities and countries in the world, Europe offers a diverse range of cultures, natural wonders, and historical landmarks that appeal to all kinds of travelers.
The UN claims that there are 44 nations in Europe, 27 of which are recognized as members of the European Union. France received 89.4 million foreign visitors in 2018, making it the most visited nation in Europe. Europe as a whole (EU and non-EU) receives 50 percent of all international visitor arrivals.
The most convenient way for customers to obtain travel insurance is via online shopping sites like OTAs (online travel agents), direct airline sites, business websites and apps, and others.
Single-Trip Travel Insurance:
Italy's travel insurance market is dominated by single-trip travel insurance. This policy allows for customized levels of coverage, which are provided at an additional premium cost based on customer needs. In addition, a rise in the number of multi-generational travelers—including grandparents, parents, and grandchildren—who purchase single-trip customized coverages at an additional cost is one of the factors boosting the Italy travel insurance market's expansion.
The rise in popularity of single-trip travel insurance can be associated with several things, including lost luggage, emergency medical expenses, personal liability protection, fire coverage, trip cancellation, missed connections, and others.
Annual Multi-trip Travel Insurance
The annual growth in multi-trip travel insurance can be attributed to the increasing demand from various segments, such as business travelers, vacationers, and frequent travelers.
The Travel Insurance Market in the North American and Asia-Pacific (APAC) Regions
The North American travel insurance market is expected to be driven primarily by the increasing trend of tourism, particularly in the area of outbound travel. The demand for travel insurance across North America is expected to be driven by rising public awareness of these policies, the growing use of digital channels for a wider customer reach, and an increase in travel by baby boomers. Even after the emergence of numerous new companies, established market players have continued to dominate the North American travel insurance sector. The market players are constantly introducing several schemes, including deep discount options, value-added programs, and consumer sports- or activity-related policies, to increase their market share.
The Asia-Pacific travel insurance market is experiencing a positive growth trend due to various factors, such as the rise in travel and tourism, improved communication, and peaceful relations among neighboring countries. This expansion of wealth and market growth in the APAC region is a result of increased security and flexibility. Chubb, a provider of travel insurance, teamed up with Royal Brunei Airlines in July 2022 to offer travelers insurance that covers travel inconveniences, such as lost travel documents, misplaced luggage, and trip cancellation, as well as unplanned overseas travel, medical expenses, accidents, and COVID-19 medical coverage.
COVID-19 Impact on the Travel Insurance Market
The market for travel insurance was adversely affected by the COVID-19 outbreak. Travel disruptions were brought on by the pandemic by 2020, which had a significant impact on the world's travel and transportation sectors. On the other hand, the regulations and strict rules imposed on travelers by government authorities regarding the VISA policy, as well as an increase in the need for medical insurance and travel protection post-pandemic, have fueled the growth of the global travel insurance market even more.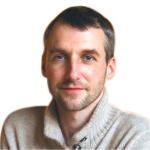 Alex Hillsberg
Chief editor of review team at FinancesOnline
Chief editor of review team at FinancesOnline Alex Hillsberg is an expert in the area of B2B and SaaS related products. He has worked for several B2B startups in the past and gathered a lot of first hand knowledge about the industry during that time.
PREVIOUS POST
Smart ATMs Pushing the growth of global ATM Market
NEXT POST
The Basics of Surety : What You Need to Know
Avenue: Entire Library membership of Allied Market Research Reports at your disposal
Avenue is an innovative subscription-based online report database.
Avail an online access to the entire library of syndicated reports on more than 2,000 niche industries and company profiles on more than 12,000 firms across 11 domains.
A cost-effective model tailored for entrepreneurs, investors, and students & researchers at universities.
Request customizations, suggest new reports, and avail analyst support as per your requirements.
Get an access to the library of reports at any time from any device and anywhere.
Related Post