Unlimited Use Cases Make The Fluorochemicals The Most Attractive Chemical In Manufacturing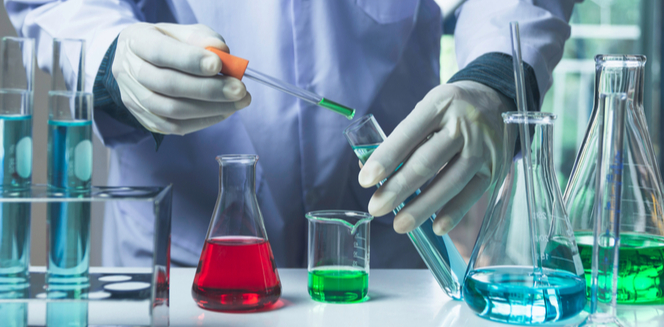 10 Sep
2020
Fluorochemicals are the vital ingredient of making many useful, fascinating things. Thanks to their ability to form compounds with other elements that come with a limitless array of unique properties. The most common use of fluorochemicals is as repellents.
Fluorochemicals repellents are quite different from hydrocarbon-based or silicon-based repellents, which only repel water. For any repellent, oil repellency is extremely vital. On the other hand, fluorochemicals repellents are used to repel both water and oil. Thus, fluorochemicals repellents are most often sought.
The ability of fluorochemicals as repellents is related to their low cohesive force and low surface energy against wetting. On the other hand, soil repelling needs low surface energy than that required for wetting. Thus, fluorochemicals for carpets are other objects are designed for soil resistance. However, the manufacturers that deal with the design of upholstery focus more on water and oil repellency.
But, how do fluorochemicals work? When fluorochemicals are applied to the fiber, the chemicals lower the surface tension from around 40 to so low as 6. In layman's term, this fiber cohesive forces are significantly reduced, making them nonstick. This low surface tension develops a barrier between fiber and water or oil molecules. This is what makes fluorochemicals so attractive. With the use of fluorochemicals, mankind has figured out how to make textiles that are not easy to get dirty and can be cleaned with ease. Moreover, in this way, the finish of the fibers is more durable.
Apart from textiles, the use of fluorochemicals is quite popular in several places such as the dental and medical fields. Fluorochemicals are widely used for plasma etching in the manufacturing of semiconductors and the production of Teflon. Therefore, the demand for fluorochemicals has skyrocketed with each year. According to Allied Market Research, the global fluorochemicals market is expected to reach $29.8 billion by 2026, growing at a CAGR of 4.2% from 2019 to 2026. That's because of the surge in demand from the automobile and commercial refrigeration industry and the rise in aluminum production activities in the Asian countries.
Apart from this, fluorochemicals are used to produce flat panel displays and in light bulbs. More importantly, fluorochemicals are used for the synthesis of several agrochemical compounds and pharmaceuticals, and lubricants.
Due to their unique properties, fluorochemicals gained importance in air conditioning and refrigeration. HFCs are often used in air conditioners and refrigerators for the cooling mechanisms as HFCs do not show a hazardous effect on the ozone layers.
Over the last few years, fluorochemicals gained importance in medical, especially in dental fields. They are used to manufacture fluorides for dental hygiene as they protect against cavities. Thus, fluorochemicals are used in mouthwashes and toothpaste. In the medical field, fluorochemicals are utilized in anesthesia as they do not catch fire. Moreover, fluorochemicals are witnessed as used in developing anti-depressant and anti-fungal drugs.
These use cases of fluorochemicals prove their importance in our day to day life. Fluorochemicals have made their way into almost every object the mankind has ever manufactured, opening new and lucrative opportunities for the market players in the industry. Moreover, with the advancements in technology, it is safe to say that, fluorochemicals are here to stay a long time.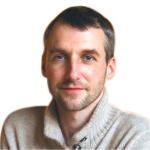 Alex Hillsberg
Chief editor of review team at FinancesOnline
Chief editor of review team at FinancesOnline Alex Hillsberg is an expert in the area of B2B and SaaS related products. He has worked for several B2B startups in the past and gathered a lot of first hand knowledge about the industry during that time.
PREVIOUS POST
Bio Succinic Acid: Unleasing Growth for Future
NEXT POST
Thermal Spray to Play Title Role in the World of Coatings With its Many Benefits
Avenue: Entire Library membership of Allied Market Research Reports at your disposal
Avenue is an innovative subscription-based online report database.
Avail an online access to the entire library of syndicated reports on more than 2,000 niche industries and company profiles on more than 12,000 firms across 11 domains.
A cost-effective model tailored for entrepreneurs, investors, and students & researchers at universities.
Request customizations, suggest new reports, and avail analyst support as per your requirements.
Get an access to the library of reports at any time from any device and anywhere.
Related Post