Digital Out-Of-Home (DOOH): A Real Success in the Media Industry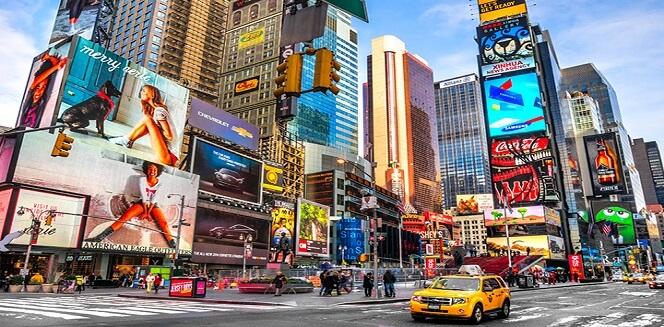 30 Apr
2019
Out-of-home (OOH) media advertising is known to have existed as early as the ancient Romans. Ancient marketers would make use of monuments and signage for advertising. Later, in the early 1800s, billboards began appearing roadside in some parts of America, which delivered advertising to a large audience. Since then, OOH became a powerful media tool for advertising. Digital out-of-home (DOOH) media, a digitized version of OOH made an even bigger success since its inception in 2005. It's nothing but a form of OOH advertising that employs digital media for delivering content in audio and video forms. Examples of DOOH advertising include digital signs located in public areas such as offices, restaurants, malls, airports, etc.
The digital-out-of-home market is growing at a fast pace in recent years, estimated to grab $8,393.30 million by 2023 from $3,639.30 million in 2016. This comes as no surprise since DOOH can do many difficult things in social media and capture the attention of millions of consumers at once by providing them with an engaging and emotional experience. Moreover, reduced cost of a digital screen, rapid digitization, and decline in demand for traditional billboards, and easy data integration act as propellers for the market growth.
Numerous new players and established brands are expanding the scope of DOOH advertising as fast as they can. For instance, Verizon Media, a subsidiary of Verizon Communications, recently launched a DOOH inventory for its omnichannel DSP to allow customers to programmatically display ads on digital screens in public spaces. ELAN Media, Qatar-based company delivering world-class experiences in media, announced the expansion of the region's most advanced DOOH network to Oman.
Verizon Media Adds DOOH Inventory to DSP
The release of the Verizon DOOH inventory expands on the growth and investment of the company's exclusive inventory and content. Available in transit shelters, airport concourses and baggage claims, roadside billboards, elevators, and more, the inventory enables customers to programmatically purchase digital displays activated using the company's data sets. At present, the inventory is available in the US, UK, Canada, and the Netherlands. Jeff Lucas, Head of North American Sales and Global Client Solutions at Verizon Media, said, "Interest in DOOH is growing, and we know consumers want to connect with brands through multiple channels before purchasing. Activated by the most diverse set of data sources, Verizon Media is building an unparalleled access point for exclusive inventory and unique supply to help advertisers engage their audiences across relevant, premium content channels at scale."
ELAN Media Expands Qatar's DOOH Network
The launch of Elan Media's new DOOH network in Mall of Muscat came after the company's signing of an agreement with Tamani Global Development and Investment. According to the terms of the agreement, the Elan Media is the exclusive media representative of the mall and delivers its rich experience in the media industry to well carry out the promotion and sales of the mall's DOOH advertising network in Oman. The new network is said to enhance the company's portfolio of advertising assets such as 'The Eye', which is an LED screen that is said to be the largest outdoor digital media display in the nation. The collaboration of ELAN Media with Oman's most popular Mall of Muscat allows the company to reach to a wider audience and enrich visitor's experience.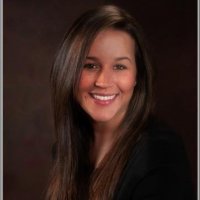 Jessica Hamelburg
PR & Marketing Professional at EquipNet, Inc.
Jessica Hamelburg is a content marketing coordinator and social media manager for a global industrial asset management company, EquipNet, Inc. Jessica holds a Bachelor's Degree in Communications and Public Relations from Suffolk University and offers many years of experience in various forms of writing. Some of her favorite hobbies include exploring new music, creative writing and spending time with her dogs.
PREVIOUS POST
"What's in STORE for Real Time Locating Systems?"
NEXT POST
Benefits of Using Silicon Carbide in Power Electronics
Related Post