Acquisitions and Strategic Partnerships to Expedite Millimeter Wave Technology Applications in Various Industries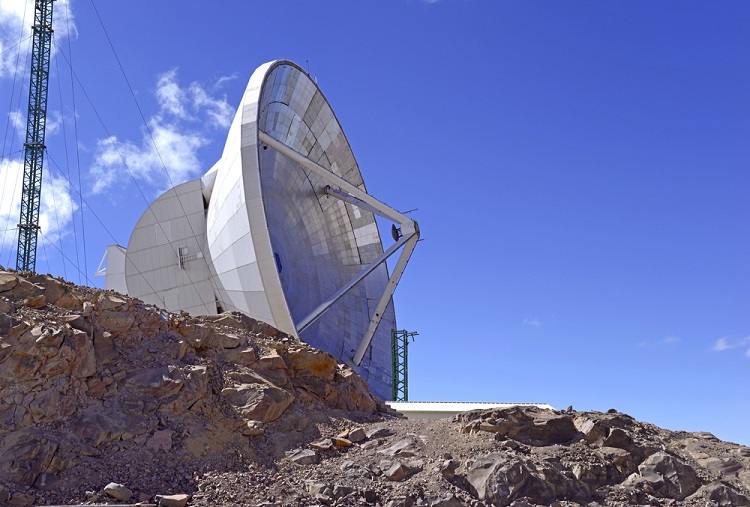 2 Sep
2022
Growing 5G wireless communications trends with the launching of new smartphones and smart wearables have boosted the millimeter wave technology demand. Furthermore, an increase in conflicts has resulted in huge demand for radar and satellite communications and sensing devices. This has created new growth avenues for the millimeter wave technology industry. In addition, the demand for medical imaging in the healthcare domain and the application of millimeter wave radars in autonomous vehicles will further enlarge the scope of millimeter wave technology in the next few years. As per the Allied Market Research Report, the global millimeter wave technology market is estimated to generate $3.88 billion by 2027.
Key players in the millimeter wave technology market are implementing strategies such as new product launches aimed at promoting the use of 5G network technologies. Moreover, strategic partnerships will help firms develop new millimeter wave technologies for their effective use in the automotive industry, thereby opening new facades of growth for the millimeter wave technology industry. The strategy of acquisition executed by market players is aimed at expanding their product line, thereby strengthening the position of their products in the market. Following are some of the key developments taking place across the global millimeter wave technology market.
New product launches are set to generate profitable outcomes for the millimeter wave technology market. TMY Technology, Inc., the leading millimeter-wave solution provider, introduced a 5G millimeter-wave developer equipment for research activities and academics. The strategic move is aimed at increasing the use of 5G millimeter wave technology in satellite communications, IoT industries, radars, and wireless technologies. Moreover, NEC Corporation, information technology and electronics corp. based in Japan, launched wireless equipment referred as iPASOLINK EX Advanced Dual. In addition, the ultra-compact radio communication equipment can achieve a transmission capability of nearly 10 Gbps. The strategic move is aimed at using the equipment for high-speed 5G mobile solutions.
Continuing with trends of new product launches, NI Company, a provider of a software-defined tool, launched two series of new millimeter wave radio heads for the millimeter Wave Transceiver System. The launching of new radio heads is targeted at promoting the use of 5G new radio systems prototypes. Furthermore, Gapwaves, a leading provider of millimeter wave antenna systems, introduced a new 5G mmwave phased array antenna for 28 GHz base stations. The new product launch is aimed at need for fulfilling the growing demand for expanding of 5G mmWave infrastructure. The strategic move will help Gapwaves patent its low-loss waveguide technologies.
Strategic partnerships are the strategies implemented by market players to introduce new technologies along with enhancing their business growth. Keysight Technologies, Inc., a leading tech firm, and Aview, a video conferring tool, joined hands for setting up a millimeter wave radar lab in Suzhou province of China. The initiative is aimed at developing millimeter wave radar to be used in autonomous driving technologies. The focus of this partnership is to promote the production of autonomous driving systems.
Acquisition has played a pivotal role in leveraging the growth of the technology domain, and is likely to lucratively influence the millimeter wave technology market growth. Bascom Hunter, an aerospace and defense technology and engineering firm, acquired TelGaAs Inc., a firm producing radiofrequency equipment components. The move will help Bascom acquire TelGaAs Inc.'s microwave and millimeter wave parts for aerospace, satellite communication, radar, and electronic intelligence.
Furthermore, QuanticTM Electronics, a portfolio firm of Arcline Investment Management, announced that it will acquire Microwave Dynamics, a leading manufacturer of high-precision microwave and millimeter wave parts. The strategic initiative will help in expanding the product line of QuanticTM Electronics. These strategies will help in the penetration of millimeter wave technologies and sensors in radar and satellite communication, aerospace, automotive, telecom, and military & defense sectors.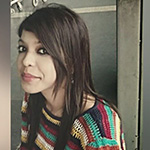 Koyel Ghosh
Author's Bio- Koyel Ghosh is a blogger with a strong passion and enjoys writing in miscellaneous domains, as she believes it lets her explore a wide variety of niches. She has an innate interest in creativity and enjoys experimenting with different writing styles. A writer who never stops imagining, she has been serving the corporate industry for the last five years.
PREVIOUS POST
"What's in STORE for Real Time Locating Systems?"
NEXT POST
Rugged ICs To Remain At the Core Of Next-Generation Technologies
Avenue: Entire Library membership of Allied Market Research Reports at your disposal
Avenue is an innovative subscription-based online report database.
Avail an online access to the entire library of syndicated reports on more than 2,000 niche industries and company profiles on more than 12,000 firms across 11 domains.
A cost-effective model tailored for entrepreneurs, investors, and students & researchers at universities.
Request customizations, suggest new reports, and avail analyst support as per your requirements.
Get an access to the library of reports at any time from any device and anywhere.
Related Post