Electric Actuators to Become More Flexible, Compatible and Smarter than Ever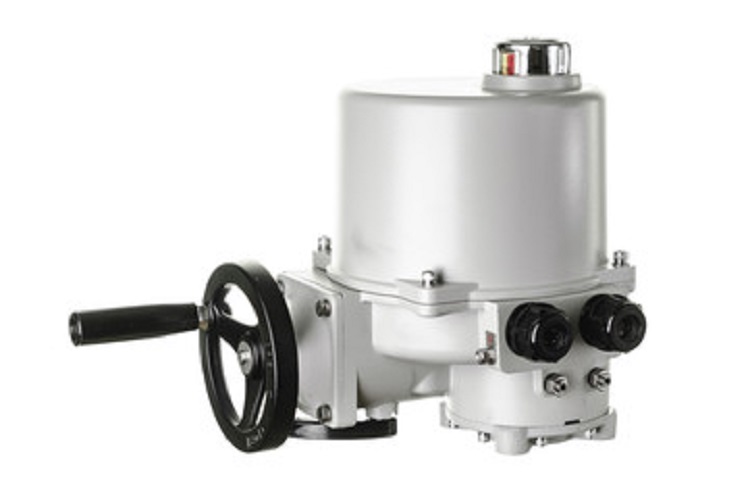 8 Aug
2020
The electric actuator market has seen a remarkable growth in the market over a couple of years. Several companies have come up with better actuators to beat the competition; Moticont is one of them. Electric actuators would now be used in the Indian pipelines as well and to deliver fresh water to the people in Germany.
Electric actuators are mechanical devices that convert electricity into kinetic energy in either single linear or rotary motion. The growth of the global electric actuator market is because of the increased need for electric actuators in the oil and gas industry.
According to Allied Market Research, the global electric actuator market is expected to reach $28.73 billion by 2026, registered at a CAGR of 6.6% from 2019 to 2026. The oil & gas sector has shown enormous growth over the past few years where electric actuators play a key role in all the processes of the discovery of oil & gas reserves. Therefore, the demand for electric actuators in the oil & gas sector has increased drastically.
Moticont's low cost compatible electric actuators
Moticont, a U.S. based motion control company, has introduced a low cost non-commutated linear actuator for new and existing motion controlling applications. The specialty of the actuator is that it is compact, clean, quiet and has controllable force and power, stroke length and speed, low noise. More importantly, it is maintenance-free. This small electric actuator can generate a continuous force of 11 ounces and a peak force of 34.8 ounces for smoother and higher acceleration, deceleration as well as positioning as it allows direct coupling. This enables transfer of electrical energy from direct physical contact via a conductive medium.
Electric actuators to be used in Indian pipelines
Rotork, a British-based industrial flow control equipment manufacturer, planning to install its electric actuators in the Indian pipelines which are about 700 km in length and stretches across the Southern India from a key refinery. As it is a large-scale project, there is a requirement of a large number of actuators. Rotork has specified the names of all the ranges of actuators that are offered by Rotork such as CMA, IQ, and SI. All the electric actuators will then be linked by Rotork's leading network bus system, which is connected via Rotork Master Stations installed at substations.
A single Master station can control up to 240 field devices, which makes it ideal for the applications where the need for remote control actuators is necessary. The Rotork Master station is available in both single and dual configuration with a standby option that provides a replica unit for the assumption of network control and ensuring the reliability.
Rotork to deliver fresh water to German towns with its electric actuators
Rotork has installed its electric actuators along with pneumatic actuators to help deliver fresh drinking water to the neighborhoods in Germany. The GT (pneumatic actuators) have been installed at a plant in Schwebberg and the CK (electric actuators) at a plant in Wombach.
The water is extracted from two wells and six springs at both the sites, and the treatment takes place in seven waterworks. The idea of using both the actuators was chosen by the customers itself because of Rotork's open communication service. Moreover, the functionality, reliability, and durability of the electric actuators was an important factor that was considered while choosing the actuators.
The electric actuators have seen tremendous growth in the past few years, due to the rise in demand for the actuators in various industries such as oil & gas and wastewater treatment industry. Thus, the electric actuator market would witness a rapid growth in the near-time future as well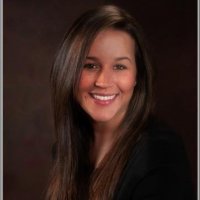 Jessica Hamelburg
PR & Marketing Professional at EquipNet, Inc.
Jessica Hamelburg is a content marketing coordinator and social media manager for a global industrial asset management company, EquipNet, Inc. Jessica holds a Bachelor's Degree in Communications and Public Relations from Suffolk University and offers many years of experience in various forms of writing. Some of her favorite hobbies include exploring new music, creative writing and spending time with her dogs.
PREVIOUS POST
"What's in STORE for Real Time Locating Systems?"
NEXT POST
Torque Sensor Industry to Rebound Post-Pandemic Scenario
Avenue: Entire Library membership of Allied Market Research Reports at your disposal
Avenue is an innovative subscription-based online report database.
Avail an online access to the entire library of syndicated reports on more than 2,000 niche industries and company profiles on more than 12,000 firms across 11 domains.
A cost-effective model tailored for entrepreneurs, investors, and students & researchers at universities.
Request customizations, suggest new reports, and avail analyst support as per your requirements.
Get an access to the library of reports at any time from any device and anywhere.
Related Post