Smart Lighting Technology About To Brighten Your Life: Advancements In Led To Dominate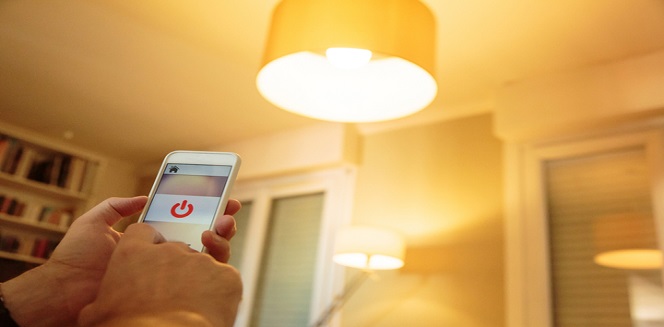 6 Jan
2019
Controlling lights using just your voice is something too cool to be true. It is the most empowering feeling, something Godly even.
The major market players such as Philips, Cisco Systems, and Syska are already dominating the smart lighting market. Moreover, IKEA and many other companies are making their way into the market, which has propelled the growth of the market. According to Allied Market Research, the global smart lighting market is projected to reach $38.68 billion by 2026, registering a CAGR of 20.5% from 2019 to 2025.
What is smart lighting?
Smart lighting is lighting that you can control using your mobile through an app. The app enables you to change the brightness of the bulb. What's more, if the bulb has colored LEDs, you can change their colors, which opens uncountable opportunities. You change the lighting of your living according to your mood or occasion. You can change brightness while watching movies and set another level for reading. And the most attractive aspect is that you can do all this using your voice if you own voice-activated personal assistants such as Alexa and Google Assistance.
What's new in the market?
Integration with smart home
Smart lighting is not the only smart technology in the market. Most of the smart lighting devices are already connected with major smart home platforms that are controlled by voice commands. Moreover, with the development of a smart home ecosystem, the human-machine interaction is bound to increase and there would be a gradual transition to machine-learning based sensor and lighting system. This would be the next big thing in the industry.
The LEDs are evolved. The days of the traditional white LED lamps are long gone and they now flaunt heavy blush tones. LEDs now offer an entire RGB color system, bringing new colors to the living room and commercial space. Such a variety of colors offer warm and cool hues while producing high-efficiency levels.
More human-centric approach
It's a matter of time for smart lighting technology to become more human-centric. The advent of LED lighting and its control technology have truly opened new doors. In the coming years, we would see more well-designed lighting indexes, visual performance, and visual comfort that could explain the feeling and ability to perform visual tasks in the environment. Moreover, it would help to raise public awareness regarding the relationship between health and lighting.
Commercialization of visible light communication
Visible light communication (VLC) is the next big thing in communication as its transmission rate is way faster than the Wi-Fi technology. However, the VLC technology is not commercialized and low bit-rate VLC is already implemented. The applications such as indoor navigation through visible light communication, which offers an easy way for visitors in the shopping mall and airport terminals. Moreover, VLC indoor navigation is a good way to promote a new commercial place.
These are the major trends in the smart lighting market. The LEDs and OLED are expected to rule the market as they provide an innovative technology that is beneficial for the planet.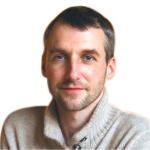 Alex Hillsberg
Chief editor of review team at FinancesOnline
Chief editor of review team at FinancesOnline Alex Hillsberg is an expert in the area of B2B and SaaS related products. He has worked for several B2B startups in the past and gathered a lot of first hand knowledge about the industry during that time.
PREVIOUS POST
"What's in STORE for Real Time Locating Systems?"
NEXT POST
Reasons Why You Should Incorporate Smart Sensors in Your Business
Avenue: Entire Library membership of Allied Market Research Reports at your disposal
Avenue is an innovative subscription-based online report database.
Avail an online access to the entire library of syndicated reports on more than 2,000 niche industries and company profiles on more than 12,000 firms across 11 domains.
A cost-effective model tailored for entrepreneurs, investors, and students & researchers at universities.
Request customizations, suggest new reports, and avail analyst support as per your requirements.
Get an access to the library of reports at any time from any device and anywhere.
Related Post